The Problem
Proper disposal of expired or unused medications is a growing problem nationwide. Flushing medications in the toilet delivers them to the public water supply. Throwing them away in the garbage—even when concealed by kitty litter or coffee grounds—can make them available to unintended users. Community drug take-back events are infrequent and may not be accessible to some residents.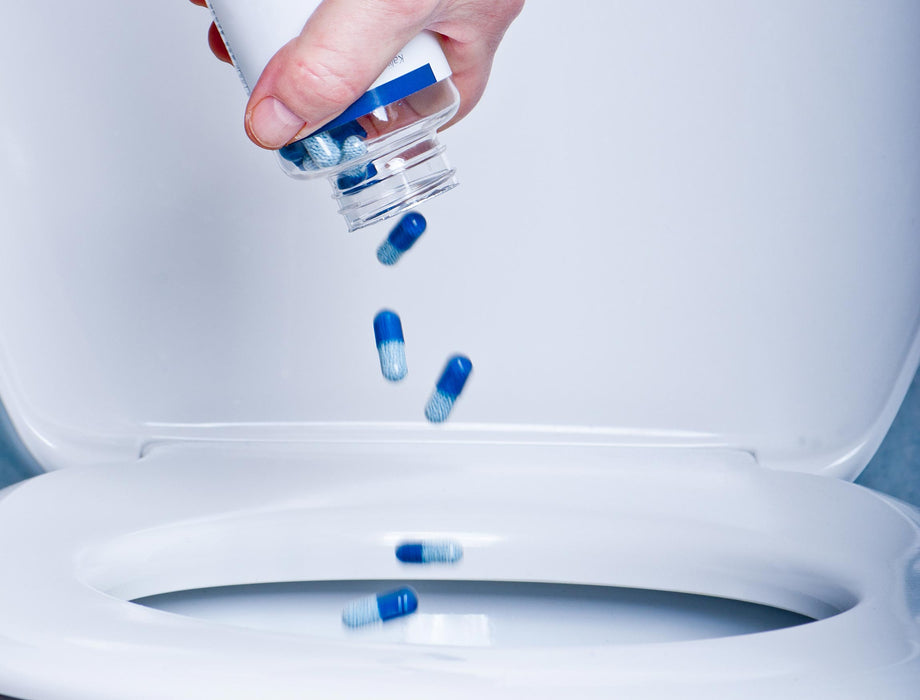 The Solution
Element MDS was created to help eliminate these problems – with a method that's easy, safe and affordable. While Element MDS was originally created for hospice and health care organizations, it is now available to everyone who wishes to safely and easily dispose of unused medication. With the introduction of Element MDS Ready-Packs, you can now dispose medications in your own home with the same Element MDS used by community coalitions, law enforcement agencies, landfill organizations and others across the nation.
Easy to use!
Simple, straightforward steps to dispose of your unused medication properly.
Step 1

Tear off the tamper-evident strip and open the pouch. Leave the Element MDS packet in the pouch. Do not open the Element MDS packet (it will dissolve once water has been added).

Step 2

Empty medications from their original packaging into the pouch, leaving enough space for water to be added and the pouch to be closed.

Step 3

Add water to the pouch until it is just above the medication.
Seal the pouch tightly.

Step 4

Shake the pouch vigorously, then place the sealed pouch into a standard trash receptacle.
Testimonials
"Every homeowner needs to have one of these kits."
"Element MDS is very convenient and simple to use. Our nurses are delighted with it."
"Element MDS is a safe, at-home disposal system that provides an opportunity to educate community members about the environmental impact of improperly disposing of medication... and helps create awareness about the importance of safeguarding current medications in the home, to prevent the opportunity for medication misuse and abuse – especially youth."
"Our patients and their families are increasingly aware of the issues associated with flushing medications. Many have expressed concern. Element MDS allows staff to dispose of medication in an efficient and compliant manner. Our nurses love it."
Ready to give Element MDS a try?
Choose the safe, effective method of properly disposing of unused medication.
Try Element MDS today!