Element MDS Ready-Pack (100 Packets)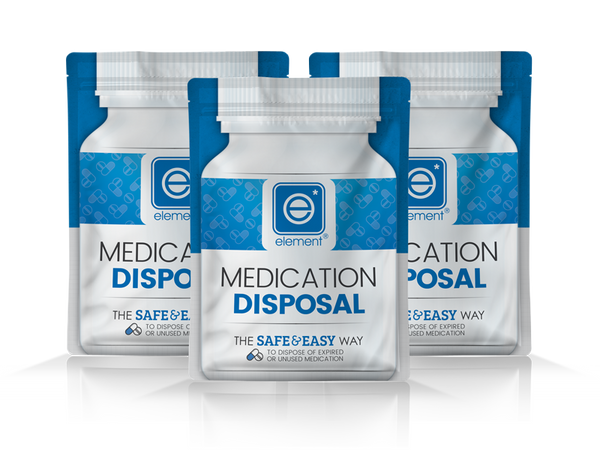 Element MDS Ready-Pack (100 Packets)
Element MDS is a proven concept for medication disposal. Element MDS Ready-Packs were designed specifically for in-home use. All Element MDS products accept medication—whether in solid or liquid form—and renders it unusable and undesirable. The pack can then be placed in a common trash receptacle.
Each Element MDS Packet is designed for single, small quantity medication disposal and can be used for the disposal of approximately 250 tablets/capsules or 5 ounces of liquids
If you are looking for customized packaging or larger quantities, please contact us: 1-877-441-8906 or info@elementmds.com.
For smaller quantities, visit Element MDS on Amazon.